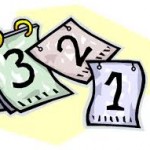 You are welcome to attend any of our activities.  If you wish further information or would like directions to a meeting place, click HERE.
CALENDAR for October, 2016
AAUW-Riverside/San Gorgonio Branch Board Meeting:  Monday October 3, 10am@ Luisa's home (see new newsletter for address)
Afternoon Book Group— October 6 @ 1pm @ Stella Fife's (see newsletter for address and contact information or membership roster) We will be reading A Man Called Ove by Fredrick Backman
AAUW-Riverside College/University Partnership Tabling Event:  Tabling with UCR's Women's Resource Center to sign up E-Student Affiliates 3-5pm
Evening Book Group—October 27th @ 7pm at the home of Erika Britton (see newsletter or membership roster for address). We will be reading A Man Called One by Fredrick Bachman.
Ladies Who Lunch: Las Campanas at Mission Inn Oct. 11, 12:30 RSVP 242-2791
AAUW-CA FUNDS LUNCHEON: October 23 Old Ranch Country Club, Seal Beach (See AAUW Funds page for RSVP info)
Speech Trek Information Event: AAUW-Riverside presenting to students at Poly High School about Speech Trek program 3-3:30pm Theatre.
Riverside County Commission for Women: AAUW-Riverside to present at monthly RCCW meeting October 27 @9:30am–4080 Lemon St 5th FloorRiverside, CA