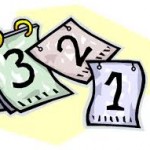 This page is under construction.  We thank you for your interest, please reach out to Amanda Nichols, amandanichols311@yahoo.com, if you have any questions.
  You are welcome to attend any of our activities.  If you wish further information or would like directions to a meeting place, click HERE.
CALENDAR for…
AAUW-Riverside/San Gorgonio Branch Board Meeting:  TBD
Afternoon Book Group— TBD
AAUW-Riverside College/University Partnership Tabling Event:  Tabling with UCR's Women's Resource Center to sign up E-Student Affiliates — TBD
Evening Book Group—TBD.
AAUW-CA FUNDS LUNCHEON:  TBD
Speech Trek Information Event:  TBD.
Riverside County Commission for Women:   TBD